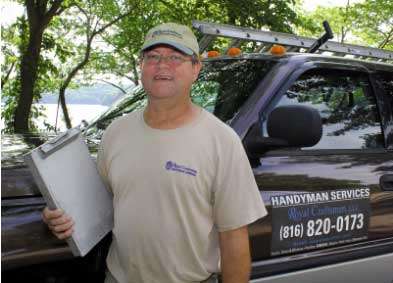 Royal Craftsmen was established in 2005 by David Dinkel. Now serving the Kansas City area for the past seven years, Royal Craftsmen has earned an excellent reputation with the community as well as working relationships with other construction companies in the industry. We are happy to provide recommendations upon request as well as proof of insurance.
The experience behind the company stems from more than a decade of furniture and custom cabinetry work. Plus another twenty years with work ranging from roofing, construction and interior finish.
Royal Craftsmen can take your project from concept to completion down to the slightest detail. While providing a high level of trust and sincere concern for your home and/or business. Every consideration is given to how to approach a job to be the most time efficient and work in a manner that is as tidy as possible.
Please contact Royal Craftsmen today for your home and/or business repair or remodeling needs. Please note if you have a full day, a half day of miscellaneous projects or even one small project that may only take an hour we can help you with those too.
Here's a list of types of other types projects we can do:
• Basement
– finish / remodel
• Cabinet Installation
• Decks
– build / finish
• Doors
• Electrical (minor)
• Furniture Repair
• Interior Woodwork
• Painting
– home, exterior / interior
• Plumbing (minor)
• Pressure Washing
• Repairs
• Remodel
– bath, kitchen, etc.
• Roof Leak & other Repair
• Roofing
– commercial & residential
• Siding Repair
• Sheetrock Repair
• Spray Texture
• Tile
• Trim
• Windows
• Wood Rot
• Wood Turning
• And much more!